Meet Derek Goldman, PhD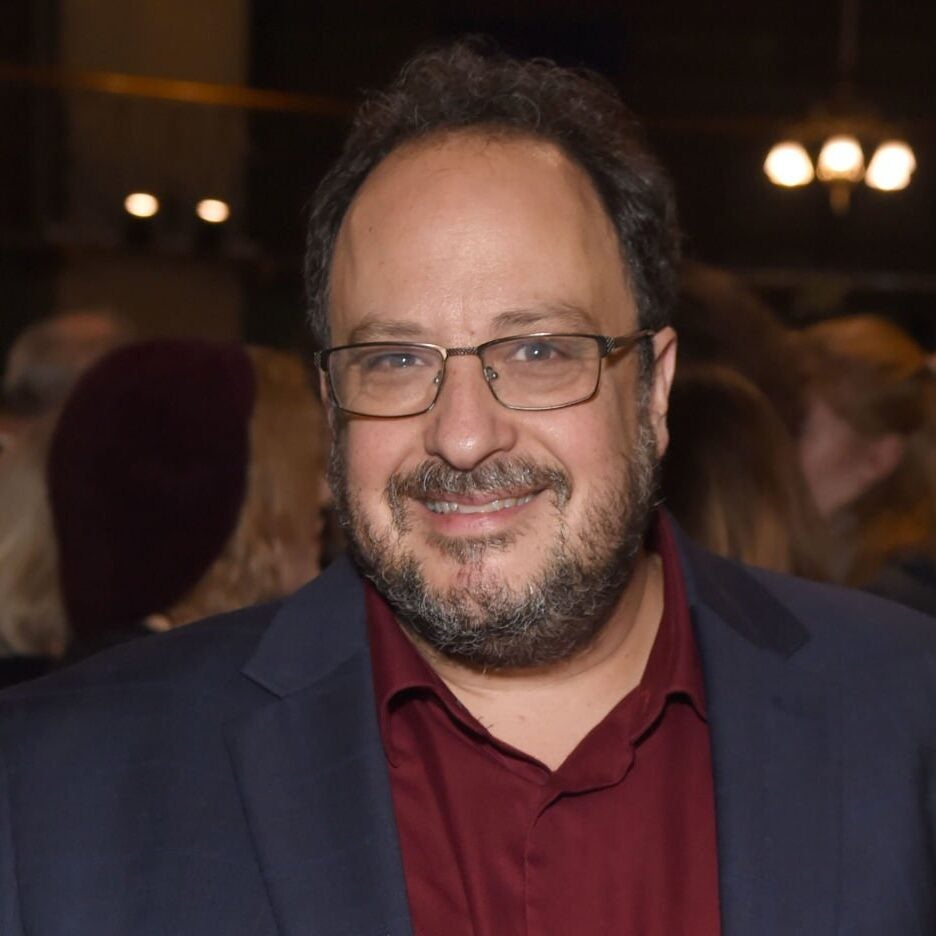 Bio and Featured Works
Derek Goldman is Chair of the Department of Performing Arts and Director of the Theater & Performance Studies Program. He is also Professor of Theater and Performance Studies at Georgetown University with a joint appointment in the School of Foreign Service as Professor of Global Performance, Culture and Politics. He is co-Founding Director of the Laboratory for Global Performance and Politics, the first signature joint initiative of the School of Foreign Service and Georgetown College. He co-founded The Lab with Ambassador Cynthia Schneider in 2012 with a mission "to harness the power of performance to humanize global politics" (www.globallab.georgetown.edu (new window)). In 2015 he was honored to receive the prestigious President's Award for Distinguished Scholar-Teachers.
He is an award-winning international stage director, producer, festival director, playwright, adapter, developer of new work, teacher, and published scholar, whose artistic work has been seen around the country, Off-Broadway and at numerous major regional theaters, as well as around the world. He is also Vice-President of the International Theatre Institute, the world's largest performing arts organization, with centers in more than 100 countries, and he represents the Americas on ITI's Executive Board and Executive Council, and serves as co-President of the US Center of ITI. He is also Founding Director of Unesco's Global Network of Higher Education in the Performing Arts, and produced and launched the Network's first global festival at the 2017 ITI World Congress in Segovia, Spain. He is a member of the Board of Directors of Theatre Communications Group (TCG), and co-creator of the Global Theatre Initiative, a partnership between The Lab and TCG which promotes cross-cultural collaboration and cultivates new strategies to maximize the global theatre field's opportunities and impact. His engagement in the convergence between global performance and politics has taken his work in recent years to Sudan, China, Poland, South Africa, Australia, Russia, Bangladesh, Cambodia, Peru, Bulgaria, Armenia, Japan, Chile, Canada, Italy, the Netherlands, France, New Zealand, and throughout the UK, and into collaborations with artists from Syria, Iraq, Pakistan, Belarus, Israel, Afghanistan, Palestine, Ghana, Egypt, the Congo, the Czech Republic, India, Serbia, Sweden, Germany, the Philippines, Uganda, among other places. From 2007-2016, he served as Artistic Director of the Davis Performing Arts Center at Georgetown. He is the recipient of numerous awards and major grants, and has been the Principal Investigator in recent years of over $1 million of Program Support from the Andrew W. Mellon Foundation, The Doris Duke Foundation, the Ford Foundation, the National Endowment of the Arts and more. The Mellon Foundation supports the Lab Fellows Program, an initiative he founded and leads which brings together a cohort of path-breaking artists and change-makers from around the world, as well as the biennial CrossCurrents Festival, a citywide global performance event launched in Spring 2019 which he curates, and which culminates in the Lab's signature event The Gathering, which brings together hundreds of leading artists from over 40 countries. Other recent grant-funded initiatives include a $262,000 Building Bridges Grant from the Doris Duke Foundation and the Association of Performing Arts Presenters for Myriad Voices: A Cross-Cultural Performance Festival, a two-year festival he curated engaging with Islamophobia. He is Founding Artistic Director of the StreetSigns Center for Literature and Performance, an award-winning socially-engaged professional theatre founded in Chicago and now based in Chapel Hill NC. The company, which he ran from 1992-2005, devoted to new plays and adaptations of literature for the stage, re-imagined classics, ensemble-devised performance and performance in and among community settings such as prisons, housing projects and schools. Under Goldman's leadership, the company was named by the Chicago Sun-Times as "the most exciting company to emerge in Chicago since John Cusack's New Criminals"; by the New York Times as "one of Chicago's top theater companies"; and, after the company's move to North Carolina, by The Spectator as "the region's leading producer of cutting-edge work."
In addition to having led the company through more than 60 productions, he has directed Off-Broadway, internationally, and worked regularly as a director and adapter/playwright with leading regional theatres such as Steppenwolf Theatre in Chicago, Lincoln Center, Arena Stage, Center Stage, Ford's Theatre, Folger Theater, Round House, Everyman Theatre, Theater J, Mosaic Theater, Synetic Theater, Forum Theater, the Kennedy Center, McCarter Theater Center, Segal Center (Montreal), Northern Stage, Olney Theater Center (Artistic Associate), and many others. In addition, he serves as the Subject Editor for Political Theater for the Routledge Performance Archive, and his scholarship on the politics of adaptation and other subjects has been published in numerous journals (including South Atlantic Quarterly, Cultural Studies, and others) and in the Sage Handbook of Performance Studies, and he has been a contributor to American Theatre magazine, Howlround, and many other publications. He received the National Communication Association's prestigious Outstanding Dissertation Award for his work The Politics and Poetics of Adaptation: Leon Forrest's Divine Days, which also led to several much-cited articles in which he critiqued the politics of representation and whiteness entrenched in both higher education and the professional theatre landscape long before more recent movements to prioritize equity, diversity and inclusion in these spaces. He was previously on the faculty at UNC Chapel Hill where he received the Hettleman Award for Outstanding Scholarly and Artistic Achievement, and the Chapman Family Fellowship for Distinguished Teaching and Scholarship.
He is the author of more than 30 professionally produced plays and adaptations, including work published by Samuel French and produced internationally, and he has directed over 90 productions. Recent artistic highlights include The Lab's internationally touring production of Remember This: The Lesson of Jan Karski (also co-authored with his former student Clark Young), with Oscar-nominated actor David Strathairn, which has had celebrated performances on London and Washington DC and is now touring internationally; A Streetcar Named Desire at Everyman (Wall Street Journal 10 Best of the Year nationally); Our Class at Theater J (Helen Hayes Nominated for Outstanding Resident Play); his celebrated production of George Brant's Grounded at Everyman Theater and remounted at Olney Theater Center and Northern Stage; The Diary of Anne Frank at Olney; The Brothers Size at Everyman Theater (many year-end awards including Baltimore Magazine's Best Production of 2011-2012); his world-premiere adaptation of David Grossman's celebrated novel Falling Out of Time (Theater J); his new adaptations of Three Men in a Boat (Helen Hayes Nomination for Outstanding New Work/ Adaptation), Kafka's Metamorphosis and Lysistrata at Synetic Theater; Once Wild: Isadora in Russia with WordDance Theater (Winner of Multiple DC Metro Dance Awards including Outstanding Group Performance); the World Premiere of Jay O. Sanders' Rwanda epic Unexplored Interior, as the inaugural production of Mosaic Theater; Stones in His Pockets at Baltimore Center Stage in Baltimore; Young Robin Hood (World Premiere) and Eurydice at Round House Theater; Theodore Bikel's Sholom Aleichem: Laughter through Tears, which he developed with legendary performer Bikel and toured internationally after successful runs Off-Broadway (Drama Desk Nomination), and at Theater J in Washington DC; book writer for Tales from Odessa: A So-Called Musical which premiered at the Segal Center in Montreal, adapted from the work of Isaac Babel and in collaboration with the celebrated recording artist So-Called (nomination for Montreal English Theater Award ); Clementine in the Lower 9 and bobraucshenbergamerica at Forum Theater; The Glass Menagerie and Begotten, his original work about Eugene O'Neill at Arena Stage (GU partnership); the world premiere of Trayf as well as Winter Miller's In Darfur at Theater J (Helen Hayes Award-winner for Outstanding Lead Performance, Erika Rose); The Dresser, Blackbird and Shipwrecked! at Everyman; As You Like It at the Folger Theater; his adaptation of Studs Terkel's Will the Circle Be Unbroken at Steppenwolf (with David Schwimmer), at Millennium Park in Chicago (with Garrison Keillor) and in North Carolina and DC at Georgetown with Arena Stage (with David Strathairn), as well as extensive new work development with Lincoln Center, Kennedy Center, Arena Stage, Steppenwolf, Ford's Theatre, Theater J, Syracuse Stage, Zeitgeist Festival, National New Play Network, Liz Lerman Dance Exchange, Timeline Theater, Woolly Mammoth, the Source Festival, the Phillips Collection, the DC Jewish LitFest, and others.
Among his published/produced plays and adaptations are Haymarket Eight (with Jessica Thebus) which premiered at Steppenwolf; Right as Rain, a new play about Anne Frank and the Holocaust that toured nationally for 3 years; and numerous award-winning adaptations, all of which he also staged, including A Death in the Family (Jefferson Citation for Best New Work/Adaptation); Let Us Now Praise Famous Men (voted Independent Award for Best of the Decade 2000-2009); Portrait of the Artist as a Young Man, Kaddish for Allen Ginsberg; The Turn of the Screw; Divine Days; Written on the Body, as well as original works on and/or adaptations from Miller, Williams, O'Neill (all with Arena Stage), Lorca, Kafka, Faulkner, and many others. He has collaborated extensively on new work with writers such as Studs Terkel, Helene Cixous, Theodore Bikel, Don Delillo, Heather Raffo, Allan Gurganus, Leon Forrest, Motti Lerner, Jay O. Sanders, Norman Allen, Masha Obolensky, Tom Minter, Jon Klein, Lindsay Joelle, Dan Dietz, Winter Miller, Tearrance Arvelle Chisholm, and many others.
Other professional directing highlights include his Jeff-Award winning Hamlet; The Seagull; the US Premiere of Helene Cixous' epic The Perjured City, or the Awakening of the Furies; DeLillo's Mao II; Brecht's Antigone; two productions of Lorca's The Public; Twelfth Night; George Brant's 's long-running comedy hit Night of the Mime; Tales of the Lost Formicans; The Fever; Saul Reichlin's off-Broadway and internationally-touring hit Sholom Aleichem: Now You're Talking; and Anna Deavere Smith's Twilight: Los Angeles, 1992. At Georgetown, he has directed Sarah Ruhl"s In the Next Room, or the Vibrator Play; a multi-media Hamlet, which was featured at the Performance Studies International Conference in Shanghai, where he travelled with a delegation of students; his World Premiere multimedia play A Child Shall Lead Them: Making The Night of the Hunter, based on the classic 1955 film (a co-production with University of Maryland); The Glass Menagerie and related original works (Elegy for Rose, and The Menagerie Variations) devised from the Tennessee Williams archive, as well as a star-studded concert version of Camino Real in Gaston Hall on Williams' 100th birthday, as part of the Tennessee Williams Centennial festival at GU and Arena Stage; a new adaptation of Pirandello's Six Characters in Search of an Author; The Winter's Tale, the DC Premieres of Sarah Ruhl's Eurydice and David Hare's Stuff Happens; Right as Rain; The Skin of Our Teeth; a new version of Our Town (with Sarah Marshall) in partnership with Duke Ellington School of the Arts, and a workshop production of his new adaptation of Thornton Wilder's Pulitzer Prize Winning novel The Bridge of San Luis Rey. He also frequently collaborates on innovative theatrical projects with diverse community partners. For example, he recently directed stage and film versions of 5 short plays by leading playwrights commissioned by the Phillips Collection in dialogue with Jacob Lawrence's Migration Series; directed Rashida Lamrabet's DeBurkanization and served as convener and moderator for Town Hall sessions as part of the DigitalEye at Blind Whino, a multi-disciplinary collaboration with the Goethe Institute and numerous theaters and embassies around privacy issues; and collaborated with ArtWorks for Freedom and George Washington Univeristy on the creation of a new theater piece with his students around human trafficking and modern slavery.
He regularly conceives and convenes innovative cross–sector and inter-disciplinary disciplinary programs, often through the Laboratory for Global Performance and Politics, through which he gathers artists, policymakers and thought leaders from all over the world. He co-directs the Lab Fellows Program funded by the Mellon Foundation comprised of ten path-breaking artists from around the world. He hosted a delegation from Baghdad University for a month-long residency in May-June 2012, along with an international convening at Georgetown "Toward an Initiative on Global Performance, Civic Imagination, and Cultural Diplomacy," funded by a Reflective Engagement in the Public Interest grant, which brought together more than 80 leading artists, scholars, and policymakers from around the world, recently conceived and hosted "Burning To Tell You", a major event at the National Press Club with artists from Belarus, Syria, Iran, around freedom of expression and artists rights. With his Global Theater Initiative colleagues he has also conceived and hosted major global convenings as part of the 2016 and 2017 Annual TCG Conferences, including Finding Home: Migration, Exile and Belonging which drew artists from more than 25 countries, annual World Theater Day events with artists from around the world, and more.
In Summer 2010 he led his Georgetown students as the sole US representatives at the UNESCO/ITI World Festival of Theater Schools in Peru, creating the original work In Search of Duende: The Ballad of Federico Garcia Lorca, and most recently led a delegation of students to the festival he directed at the ITI World Congress in Segovia with the original devised performance I Pledge Allegiance, engaging immigration and identity in the context of the current Presidential administration. He is now working with the ensemble to develop this piece for international touring, including forthcoming performances at the Al-Bugaa International Festival in the Sudan. He has also been funded for his work with the Center for International Theater Development, among dozens of grants to support his work and he has appeared frequently as a lecturer, panelist and workshop leader at Festivals, Universities, Conferences and Forums around the world, most recently conducting workshops at lectures as a guest of the US Embassy at numerous leading academies and venues in Moscow (Moscow Art Theater, GITIS, Raykin School, Meyerhold Centre, Territory Festival etc).
As Artistic Director of the Davis Performing Arts Center from 2007-2016 he was produced numerous world premieres, and the nationally-acclaimed Tennessee Williams Centennial Festival (in partnership with the American Studies Program) which featured over 30 events at Georgetown and Arena Stage. At Georgetown it has been his privilege to host and collaborate with world-class artists such as Edward Albee, Belarus Free Theater; Nobel Laureate Wole Soyinka; Dah Teatar from Belgrade Ajoka Theater from Lahore, Pakistan; the Syria: Trojan Women Project; Ping Chong & Company; Freedom Theater from Jenin, Palestine; Boaz Gaon; The Civilians and Michael Friedman; Anna Deavere Smith; Heather Raffo; Moises Kaufman and Tectonic Theater Project, Pig Iron; Michael Rohd and Sojourn Theater; the National Theatre of Ghana; Liz Lerman, Rachel Chavkin and the TEAM, Tarell Alvin McCraney, Danny Hoch, Theodore Bikel, John Waters, Michael Kahn, David Henry Hwang; Nilo Cruz; Joy Zinoman, David Strathairn, Kathleen Chalfant, Joe Dowling, Azar Nafisi, Robert O' Hara, Olympia Dukakis, Timberlake Wertenbaker, Sister Helen Prejean, Target Margin Theater, Marcus Gardley, Robin Becker Dance, Renegade Theater of Nigeria; the National Theatre of Prague, Svanda Theatre, and dozens of others.
He received his Ph. D. in Performance Studies from Northwestern University and has developed and teaches courses in Performance and Politics; Performance in Society: Global Performance, Civic Imagination, and Cultural Diplomacy; Directing; Adaptation and Performance of Literature; Acting Shakespeare; Comedy; Theatre and the Holocaust; Improvisation for Social Change; Tennessee Wiliams' Worlds; Narrative in Fiction and Film, and many additional special topics courses. His SFS Centennial Lab Politics and Performance course co-taught with Cynthia Schneider travels to Cambodia annually in collaboration with Cambodian Living Arts. At Georgetown, he is a member of the Affiliated Faculty in the American Studies Program, the Film and Media Studies Program.
In addition to his internationally touring production of Remember This: The Lesson of Jan Karski, a new play about Polish Holocaust witness and former Georgetown Professor Jan Karski, co-written with his former student, GU alum Clark Young, he is currently collaborating with GU272 descendant Melissande Short-Colomb on her one-woman show Here I Am, to premiere at Georgetown in February, 2021.
Language(s)
Academic Appointment(s)
Primary
Professor, College – Department of Performing Arts
Education
Northwestern University – Ph.D.
Northwestern University – M.A.
Northwestern University – B.S.