Meet Rabih Alameddine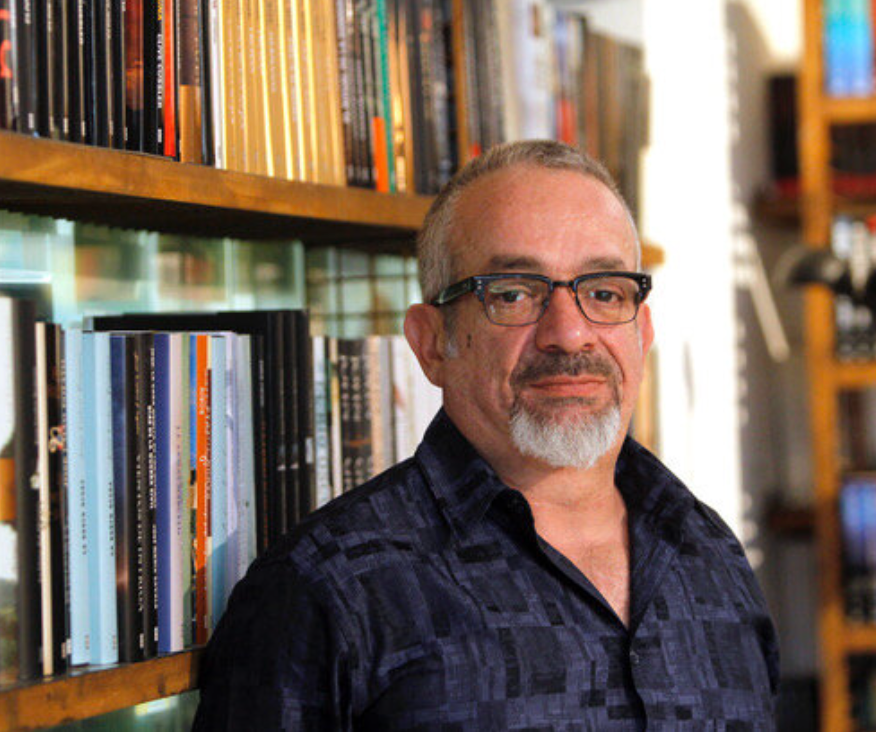 Winner of Arab American Book Award, Lambda Literary Award for Gay Fiction, finalist for the National Book Critics Circle Award, and the winner of the 2022 PEN/Faulkner award, Rabih Alameddine is a notable figure in the literary world. Georgetown University's Medical Humanities Initiative faculty sat down with Alameddine to discuss lessons learned from the writer's personal and professional creative endeavors, and how they have shaped his perspective as this year's Medical Humanities Visiting Scholar in Residence.
Rabih Alameddine was born to Lebanese parents in Amman, Jordan before moving to Lebanon when he was ten years old to pursue an education. Alameddine reflects that growing up the way he did in the afforded visibility to three career paths: a doctor, an engineer, or a failure. He knew he didn't want to be a physician, so when the war in Lebanon started, he decided to further his studies in England before ultimately moving to Los Angeles, California.
Aware of his strengths in applied mathematics, Alameddine opted for an engineering degree from the University of California. As a mechanical engineer who couldn't care less about how a car works, it only took six months into his first job for him to realize that he had made a "mistake." Alameddine joked that it was at this point that he made his second "mistake" by applying for a Master of Business in San Francisco.
After graduating from business school, Alameddine struggled to balance a new job and a new HIV diagnosis. It was shortly thereafter that he began to paint. Within six or seven months, he was exhibiting his work in galleries; and within a year, he had booked an entire show in New York, followed by London and Beirut. At the same time, Alameddine recalls feelings of 'imposter syndrome' saying that he "never identified as a painter, but rather felt [he] was lucky enough that [he] knew what painting was supposed to look like". Alameddine combatted those insecurities with problem solving, experimenting with different media to develop his own personal style. Still Alameddine's identity as a visual artist never felt quite right: "I remember with painting, I felt like a fraud… but when I was writing I only felt like a fraud 50% of the time".
Alameddine embraced his natural talents for writing and landed his first contact to write his first book, Koolaid: an exploration of the AIDS epidemic, the civil war in Beirut, death, sex, and the meaning of life. This first book launched his career that would involve the publication of six more award-winning novels. His expertise in writing has led him to a myriad of teaching positions. Alameddine describes his teaching as "hit and run," ranging from expats to prisoners to most recently undergraduate students. Alameddine says that his favorite students to teach were Syrian children refugees, whose eagerness to learn overshadowed their earnestness to be successful in writing. The greatest lesson that Alameddine has learned from teaching is how to balance serious intention with a carefree, creative approach to writing.
Alameddine used this innovative perspective to craft his last winning book, "The Other End of the Telescope," based on his experiences working with refugees in Lesbos. During his time abroad, he says that he almost had a nervous breakdown — struggling to connect with those he was helping. For many years, he was unable to write about his time there. It wasn't until one of his characters, Mina (a trans-women and physician) that he had created for a different project, moved naturally into the novel that things began to work.
"Whether it's true or not, my perception of physicians is that they have the ability to feel things, but then they are able to put aside their emotions to do their work, which is something that someone like me, was not able to do in Lesbos". This is what Alameddine describes as "personal interactions" and "trans-personal." Not to be mistaken for "impersonal," Alameddine notes the distinct ability of physicians to interact deeply with humanity, while simultaneously separating from it to triage and treat patients. It wasn't until Alameddine realized that this is what his character needed to do that his story worked.
When the book made its debut, Alameddine remembers fielding questions about writing from the perspective of a trans woman but he says that I "those are my people…I may not be trans, but I am trans-adjacent. The hard part was trying to write in the voice of a surgeon." To better understand the physician's voice, Alameddine talked to several different doctors, living in their skin and learning how to write from their point of view. Alameddine said "it was the little things" and "the moments that make us human" that struck him when speaking with these physicians. All the symptoms and progression of AIDS built his knowledge, but the details made it real. And that's what made it into the book.
This Spring 2023 semester, Alameddine is Georgetown University's first Medical Humanities Scholar in Residence teaching MHUM 310: Literature of AIDS. His goals for the class are to give students a chance to explore the history, ethics, and similarities that exist between the AIDS epidemic and present day living in a post-pandemic society.
His books include The Wrong End of the Telescope (2021), The Angel of History (2016), An Unnecessary Woman (2014), The Hakawati (2008), I, The Divine (2001), The Perv (1999), and Koolaids (1998). His most recent updates can be found on his personal website.