Meet Sylvia Wing Önder, PhD, MA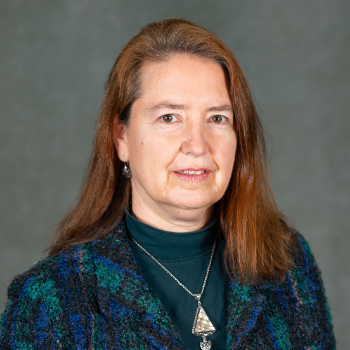 Head of the Turkish Program
Bio and Featured Works
Dr. Sylvia Wing Önder has been teaching Turkish Language and Culture at Georgetown since the Fall Semester of 1998, when she created Georgetown's first Intensive Beginning Turkish class (6 credits per semester) and developed Intermediate and Advanced levels for growing numbers of students. Along with language classes, she has taught a range of classes in Turkish Culture, Cultural Anthropology, Central Asian Cultures, and seminars for the School of Foreign Service's Culture and Politics major. She has been offering a course in Medical Anthropology since 2009. Other courses include: "Europe and Islam: Orientalist Fantasies and Turkish Realities" "Anthropology and Islam" "Anthropology of Youth Cultures" "Cultures and Identities" (a collaborative course with Gallaudet University exploring Deaf Culture), and, starting in the Spring of 2015 "Disability and Culture". Dr. Önder's research is primarily ethnographic, including long term stays in a Turkish Black Sea village to study women's lives and traditional healing practices. Her current research interests include political cartoons, popular music videos, and political and artistic expressions of Turkish youth groups in Turkey and in Germany, and social constructions of disability. Dr. Önder is a member of the Disability Studies Working Group, a CSJ Faculty Fellow for Global Youth Activism, a member of the Medical Humanities Working Group, and has been a Faculty Fellow with the CNDLS ITEL, Doyle, and Engelhard programs. She currently serves as Director of Undergraduate Studies for the Department of Anthropology. Dr. Önder is the Coordinator of Small Program Languages in the Georgetown College, and, as such, assists the dedicated faculty in Catalan, Greek, Hebrew, Persian, Polish, Swahili, Turkish, and Ukrainian. She has served in the past as Co-Director for the State Department's CAORC Turkish Critical Language Scholarship program. She currently is Project Director for the U.S. Department of Education's Fulbright-Hays Group Projects Abroad ARIT Summer Fellowships Program for Intensive Advanced Turkish at Bogazici University in Istanbul, Turkey.
Research Techniques
Ethnographic Research
Language(s)
Turkish
Education
Ohio State University-Main Campus – Ph.D.
University of Pennsylvania – M.A.
University of Pennsylvania – B.A.