Meet the Director: Lakshmi Krishnan, MD, PhD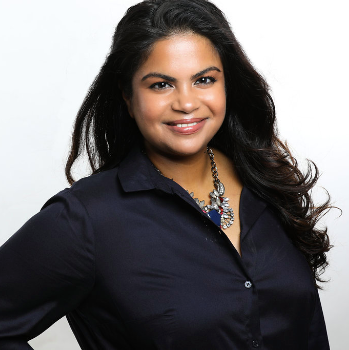 Lakshmi Krishnan, MD, PhD, is a historian of medicine, medical humanities scholar, physician, and Faculty Director of the Georgetown Medical Humanities Initiative. A first-generation immigrant born in Bombay, India, she also grew up in the United Kingdom before settling in the States. Her research focuses on diagnosis and clinical reasoning. She is writing a cultural and intellectual history of diagnosis and detective practices—The Doctor and the Detective: A Cultural History of Diagnosis (forthcoming, Johns Hopkins University Press). 
More broadly, she is engaged with the relationship between medicine and the humanities writ large. Areas of interest include health equity and the history of health disparities, intellectual history of medicine, 19th century and early 20th century literature and medicine, and cultural responses to illness. This interdisciplinary work seeks to recenter the experiences of marginalized communities, broaden the narrative canon, and promote health equity.
Dr. Krishnan earned her MD from The Johns Hopkins University School of Medicine and her DPhil (PhD.) in English Literature from the University of Oxford, where she was a Rhodes Scholar. She completed her Internal Medicine residency at Duke, where she was a Faculty Affiliate at the Trent Center for Bioethics, Humanities & History of Medicine, followed by a postdoctoral fellowship in General Internal Medicine and History of Medicine at The Johns Hopkins University School of Medicine. She is board certified in Internal Medicine and a member of the American College of Physicians, and practices hospital medicine. Her work appears or is forthcoming in The Lancet, Annals of Internal Medicine, Literature and Medicine, Modern Language Review, Victorian Literature and Culture, and Victorian Poetry, and has won awards from the Academy of Health Communication and National Endowment for Humanities.