Anjali Britto's "What the Lockdown Gave Me" on Display at the Gelardin Center Exhibit Area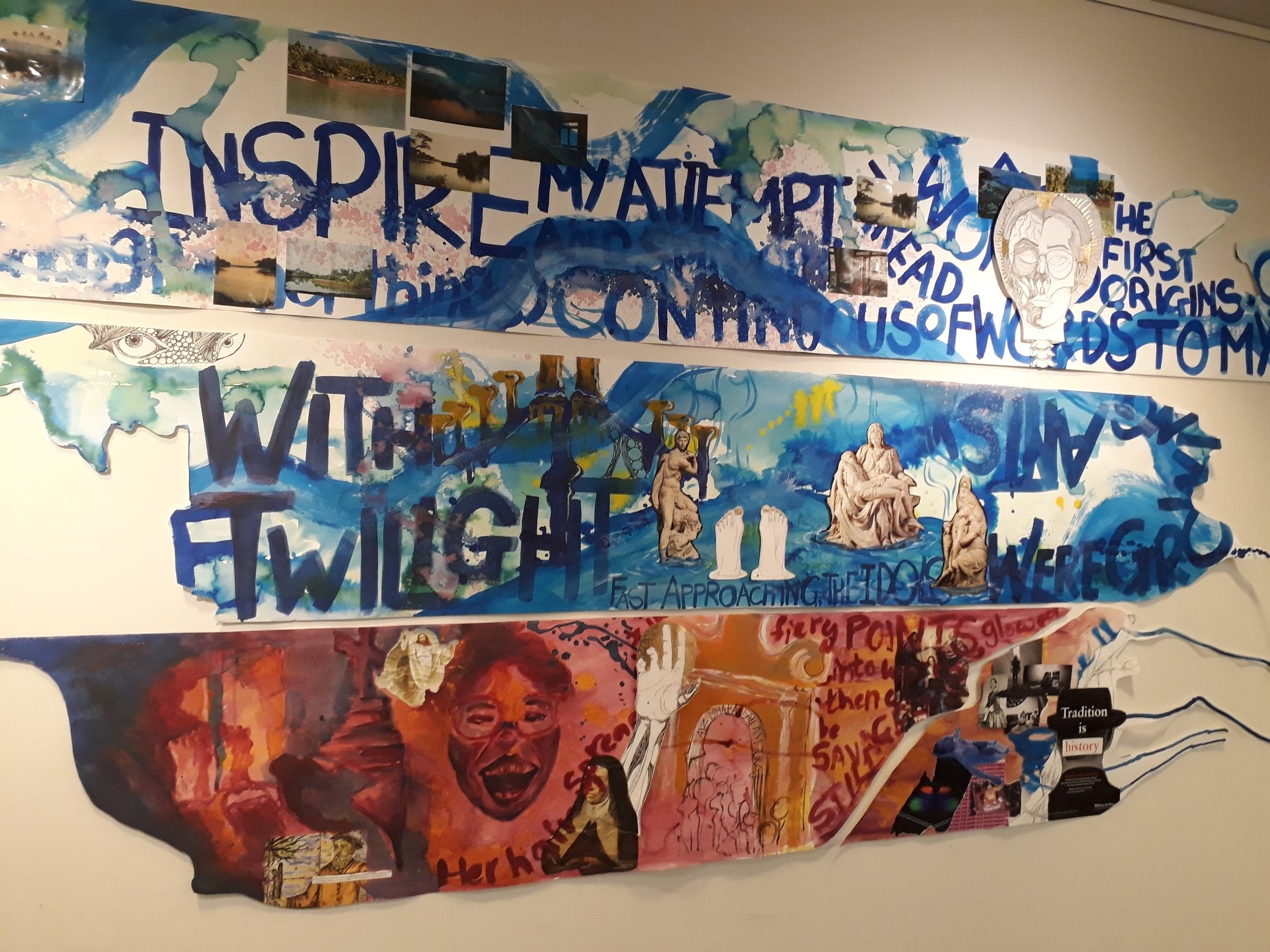 Posted in Announcements | Tagged Anjali Britto, Medical Humanities Initiative, Ongoing Events, Students
"What the Lockdown Gave Me", the mixed media project that Anjali Britto (SFS'22) developed as her Medical Humanities 2020-2021 Research Project, under the guidance of Toni-Lee Sangastiano, is now on display at the Gelardin Center Exhibit Area, in the Georgetown University Library's first floor.
In her artist's statement, Anjali Britto describes the various themes she explores in "What the Lockdown Gave Me", including time, twilight, water, religion, mythology, and stories. One of the objectives she hoped to achieve through this project was understanding how visual media and storytelling can be more than the sum of the narratives that make it up. It was a challenge that she addressed with thought, analysis, and experimentation.
Read Anjali Britto's artist's statement.