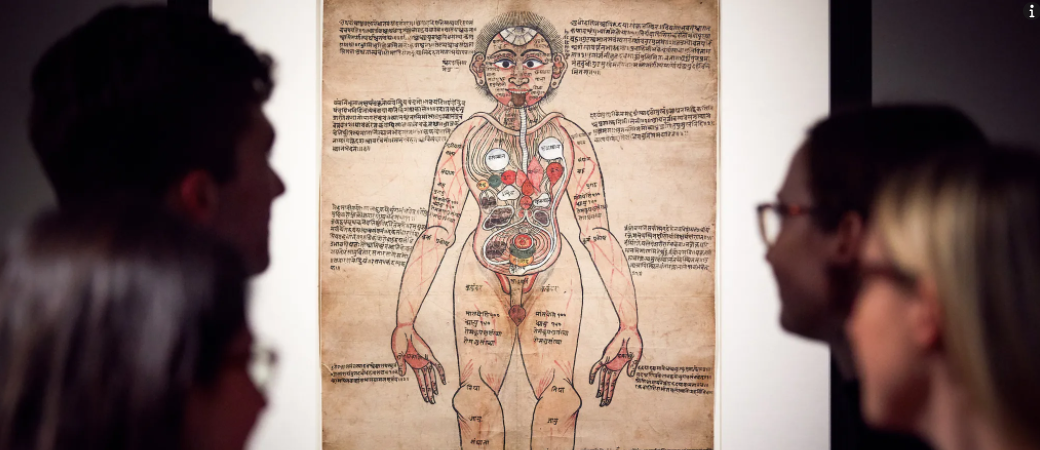 Who We Are
How do we understand health, illness, and healing? What is the relationship between suffering, personhood, care, and our responsibilities to each other? How do we examine medical practice and its intersection with science and technology? What part do art and aesthetic expression, creativity and the imagination, play in these conversations? How do we express the body?
The biomedical sciences can only answer these questions incompletely. Medical humanities is an interdisciplinary field that recenters health in its broader social, cultural, and historical context. Bridging the clinic and the archive, it uses the tools of the humanities and social sciences to explore, analyze, and critique the contexts of illness and health. These approaches play a frontline role in contextualizing healthcare, shaping health policy and communication, resource allocation, dismantling racism and health disparities, caring for vulnerable communities, understanding the experience of illness and suffering, providing a source of comfort, interpreting and making meaning from crisis, engaging with uncertainty, and envisioning alternatives.
The Georgetown Medical Humanities Initiative is a University-wide collaboration between Georgetown College, the Georgetown Humanities Initiative, and Georgetown University Medical Center with the goal of promoting learning, development, and discovery at the intersection of the humanities, health, and healing.
Our Mission:
To examine the social, cultural, ethical, and historical facets of health and disease, generate interdisciplinary scholarship and advocacy in the fields of health humanities and social medicine, engage undergraduate and graduate students, faculty, and health professionals, develop community, and cultivate meaningful partnerships across Georgetown and Washington, D.C.
Our Vision:
Shaping the future of health, society, and our shared humanity
Sponsors
The Georgetown Medical Humanities Initiative is supported by a Fundamental Role of Arts and Humanities in Medical Education Grant from the Association of American Medical Colleges and National Endowment for the Humanities, and a Humanities Connections Grant from the National Endowment for the Humanities.
Contact Us
Email: medicalhumanities@georgetown.edu
Office: New North #326
Our Latest Tweets
RT @DrMikeyTrujillo: 🚨Job Alert🚨 Come work with me at Carnegie Mellon University! I am hiring a Project Manager to join the Stigma, Health…
RT @asymptotejrnl: Fan of the journal? Here's your chance to come work for us behind the scenes—and make a difference in world literature!…
RT @NEH_ODH: Preparing a digital edition of materials in African American, Asian American, Latinx and/or Native American history & culture?…
RT @ACLS1919: Are you a doctoral candidate studying the visual art of the United States? Apply for a @HLuceFdn-ACLS Dissertation Fellowship…