"The Arts Through the Lens of Health Care at Georgetown Lombardi", Lombardi Stories Features Julia Langley
Posted in Media | Tagged Julia Langley, Media 2019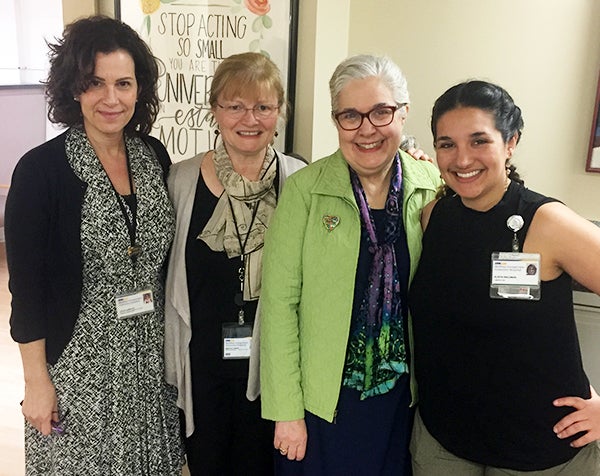 This Lombardi Story talks about how the Arts and Humanities Program, directed by Julia Langley, has impacted the care provided to the patients of the MedStar Georgetown University Hospital. This Program, that began three decades ago with a grant to improve the look and feel of the Georgetown Lombardi Comprehensive Cancer Center, has expanded to "create the hospital as a 21st century arts space," in Julia Langley's words. Since taking over the role of director in 2014, she has has been building a "cohesive and integrated music, dance, expressive writing, visual and performance arts sanctuary" for patients, medical staff, caregivers and visitors.
"When people come through the door of the hospital, they are seeking wellness. Our job is to help them navigate the difficulties of each stage of illness by embracing the arts. It is part of MedStar Georgetown University Hospital's goal of cura personalis, or care for the whole person," says Langley. "We encourage all of our communities to express themselves through the arts, whether that is by listening to music, looking and engaging with art, moving and/or writing, if they want to."
The quality of the programming is very high; only professional artists, musicians, and dancers participate. "We are working to professionalize the field of arts in health," says Langley. "And to embed the work directly into patient and staff care. We know that care doesn't end with a hospital discharge. We need to give people the tools to continue with physical, mental and emotional self-care at home."
Read the story at the Georgetown Lombardi Comprehensive Cancer Center website.