Lesson of Jan Karski, Play Co-Written by Derek Goldman, Featured in the 10 Books that Define Georgetown University Press List
Posted in Media | Tagged Derek Goldman, Media 2021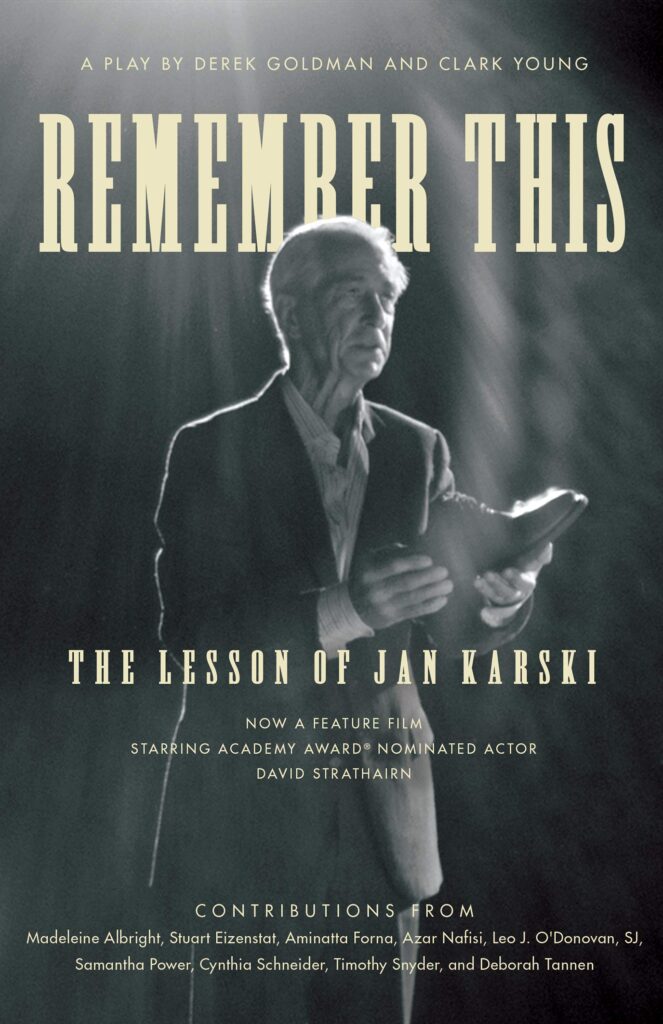 Remember This: The Lesson of Jan Karski, written by Clark Young and Derek Goldman, was featured in the list of 10 books that define Georgetown University Press. This list highlights books that delve into relevant topics , such as the history of racial injustice in the United States, managing one's social presence at work and at home, and Arabic language learning.
Richly illustrated with stills from the black-and-white film adaptation of the acclaimed stage play, Remember This: The Lesson of Jan Karski tells the story of World War II hero, Holocaust witness, and Georgetown University professor Jan Karski.
Read the Georgetown University Press list.
Learn more about the Remember This book at the Georgetown University Press website.