"David Pickel "Malarial Landscapes in Roman Italy: A View from Poggio Gramignano (Lugnano in Teverina, Umbria)"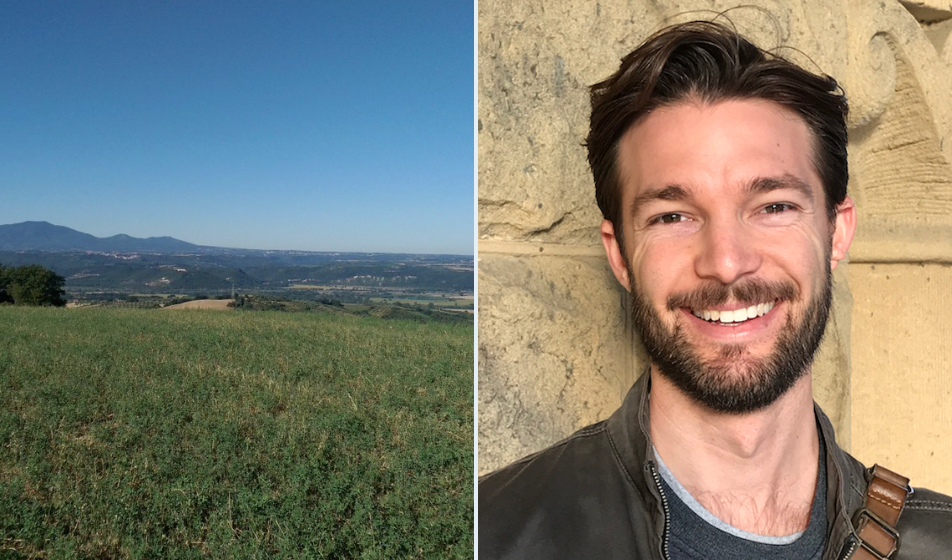 Posted in Scholarship | Tagged David Pickel, Scholarship 2023
Around 450 CE, an infectious disease, most likely malaria, swept through central Italy. The impact of this public health crisis is marked by the infant cemetery at Poggio Gramignano (Lugnano in Teverina, Umbria), excavations of which have so far uncovered the remains of 62 infants and children. This unique site has been variously employed in grand narratives of Rome's decline and fall, often to implicate malaria. But the larger history of Poggio Gramignano and its landscape reveals a more nuanced relationship between Romans and this pernicious infectious disease.
On March 28th, 2023 Dr. David Pickel gave a presentation to Georgetown students that explored the entangled relationship between humans, the environment, and malaria, showcasing the interpretative utility of archaeological remains for studying disease transmission in antiquity. His presentation argued for the need to ground larger narratives in local histories.
David Pickel is an ACLS Emerging Voices Fellow and a Georgetown Humanities Initiative Postdoctoral Scholar. His research explores the intersections between human health, material culture, and the environment in antiquity. David is also Excavation Director for the Villa Romana di Poggio Gramignano Archaeological Project, a multidisciplinary research project focusing on the Augustan era villa at Poggio Gramignano and its associated late antique infant and child cemetery, both located along the Tiber River near the Umbrian town of Lugnano in Teverina, Italy.