Remember This: The Lesson of Jan Karski Feature Film, Co-Written and Co-Directed by Derek Goldman, Premiered at the San Francisco Jewish Film Festival
Posted in Past events | Tagged Derek Goldman, Fall 2022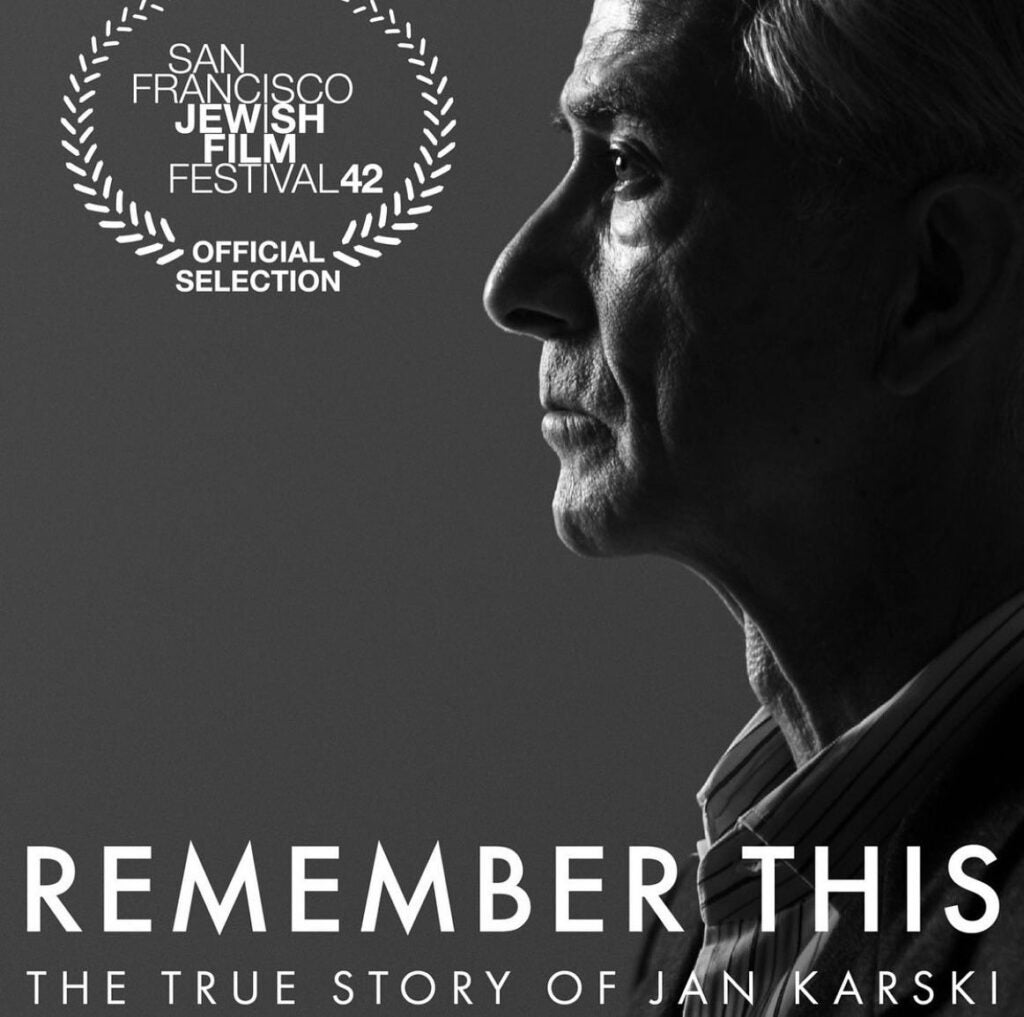 Remember This: The Lesson of Jan Karski, the celebrated play written by Clark Young and Derek Goldman, has been developed into a cinematic adaptation, which premiered at the San Francisco Jewish Film Festival on July 24, 2022. The project was directed by Goldman and Jeff Hutchens, produced by documentary filmmaker Eva Anisko, and with David Strathairn reprising his role as Karski, all of whom attended the premier. The post-film Q&A was moderated by Carey Perloff, former Artistic Director of the American Conservatory Theater in San Francisco.
Remember This takes a distinctive approach to filmmaking with a minimalist visual aesthetic designed to profoundly immerse and transport its audience. The elegant simplicity of the space—a table and two chairs, shot in black-and-white—captures Strathairn's dynamic solo performance in all of its nuance and power, as he not only becomes Jan Karski, but channels over thirty characters from Karski's extraordinary life. This rich cinematic landscape intensifies an intimate audience experience that makes it seem as though Professor Karski is speaking directly to all of us across time, space, and history.
The world premier will be followed by screenings in theaters nationwide (virtually or in person), national and international TV broadcasts, and distribution on leading digital platforms. The work will also serve as the centerpiece for a larger, multi-platform experience for universities, museums, and cultural institutions. This film is the recipient of a 2021 Jewish Film Institute Completion Grant.
Watch the trailer:
Visit the Remember This film website.
Read more about the world premier at the San Francisco Jewish Film Festival website.
Read more about the film project on The Lab's site.
Read more about the film project on the Jan Karski Educational Foundation's site.