Dr. Christopher King will be the Inaugural Dean for the New School of Health
Posted in Media | Tagged Christopher King, Media 2022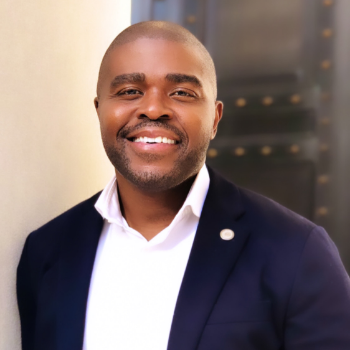 On May 12, 2022, Georgetown President John J. DeGioia announced the appointment of Christopher King as dean of the new School of Health, which will be formally launched on July 1, 2022.
In the announcement, President John J. DeGioia highlighted that Dr. King "has devoted his career to improving health and addressing health disparities through a health justice and systems based approach". Amongst his many achievements, he recognized Dr. King's research on the impact of structural racism in health outcomes for Black DC residents, and his leadership in developing a new educational module on implicit bias for the DC Department of Health.
Dr. King will serve for a two-year term and will also Co-Chair, along with David Edelstein, a new task force, which will be charged with exploring opportunities and making recommendations to help shape the School's identity and mission.
Watch Dr. King's introduction as inaugural Dean:
Read the Georgetown President John J. DeGioia announcement.