"Health Disparities in the Black Community: An Imperative for Racial Equity in the District of Columbia"
Posted in Scholarship | Tagged Christopher King, Scholarship 2020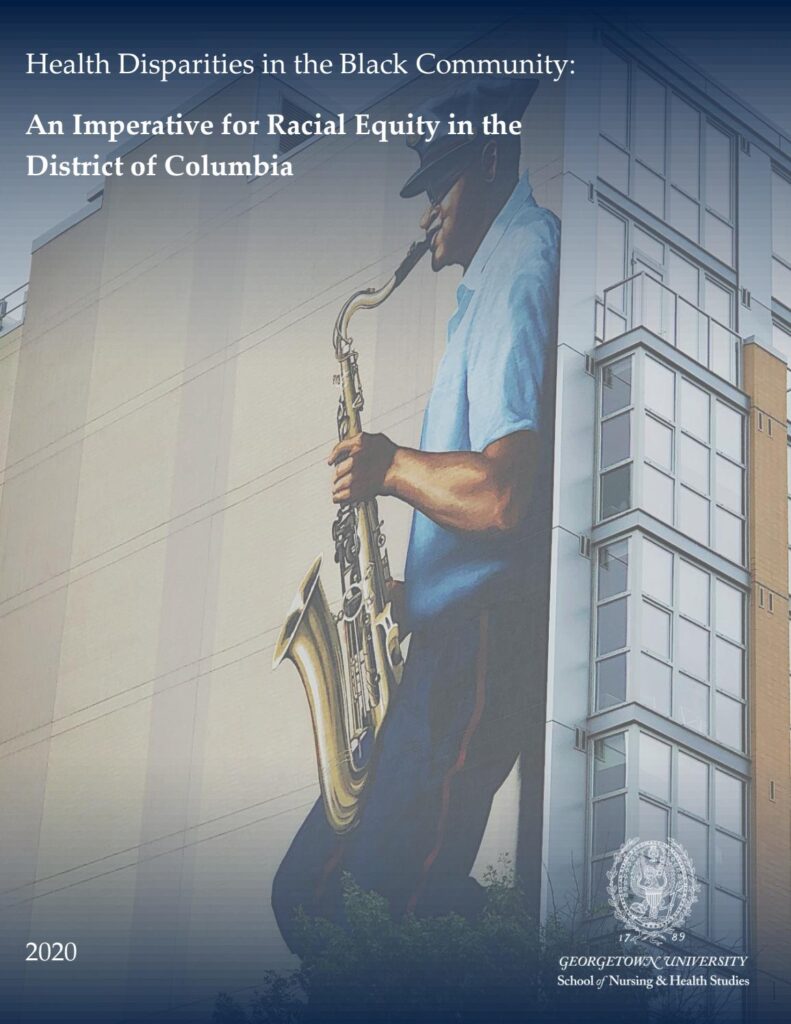 Dr. Christopher King is the lead author of this publication of the School of Nursing & Health Studies, which illuminates the entrenched health and socioeconomic disparities that help explain why approximately three quarters of the deaths associated with COVID-19 in Washington DC have been among the African American community.
According to the publication, "the racial disparities in COVID-19 incidence and mortality are outcomes of a deep-seated history of political, social, educational, environmental, and healthcare injustices that have disadvantaged Black populations for generations".
"A trifecta of high risk day-to-day survival needs, pre-existing illnesses, and limited access to timely, high-quality healthcare make Black populations especially vulnerable to infection and mortality".
Read the Georgetown University School of Nursing & Health Studies piece on the report.